Prebiotics (scGOS:lcFOS(9:1))
What are Prebiotics & Their Benefits
Prebiotics: What are the benefits?
Prebiotic are types of indigestible dietary fibre, which can be found in foods such as apple and banana. They are natural booster for your child's immune system. Prebiotic serves as food source for probiotic, and help promote the probiotic growth. They work together synergistically, allowing the probiotic to multiply and grow exponentially. Some prebiotics have been shown to help fight against infection.(1)
Scientific Breakthrough …40years of Research
A milestone in this research was the discovery of Prebiotics. Today, Prebiotics are an integral part of high-quality ingredient for children and toddlers.
Our AptaGro contains the unique combination of Galactooligosaccharides and fructo-oligosaccharide (scGOS:lcFOS (9:1)), which was developed from our research.
What are oligosaccharides and what is the unique Blend of Galactooligosaccharides and Fructo-oligosaccharide (scGOS:lcFOS (9:1))?
Oligosaccharides are indigestible carbohydrates pass through the small intestine to colon undigested.
Oligosaccharides are good for intestinal bacteria and they serve as source of food and help to promote growth of Bifidobacterium and Lactobacilli in particular. This helps to increase intestinal bifidobacterial & to maintain a good intestinal environment.
In many years of work, our researchers managed to mimic the positive effects of oligosaccharides explored: the development of a blend of short-chain Galactooligosaccharides and long-chain
Find out how to raise your child resilience: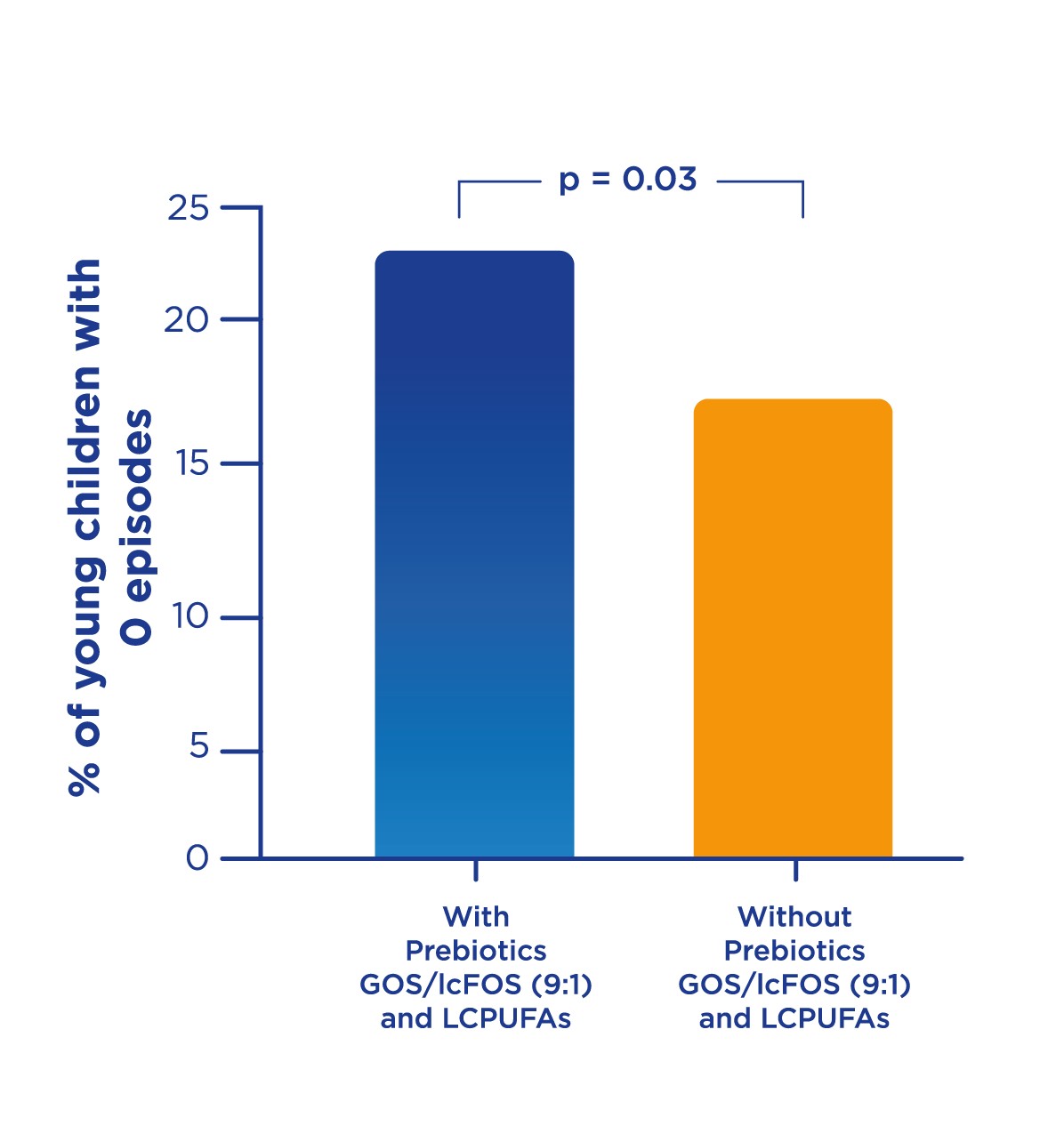 Reference:
^ Long-chain polyunsaturated fatty acids
1. Chatchatee P et al. Effects of Growing-Up Milk Supplemented With Prebiotics and LCPUFAs on Infections in Young Children. JPGN 2014; 58(4):428-437