How To Teach Your Child Perseverance, According To Jack Ma

How To Teach Your Child Perseverance, According To Jack Ma
At the World Economic Forum, Jack Ma teaches the next generation about perseverance and the lessons he has learned along the way.
Image source: screengrab from Youtube
Founder and chairman of e-commerce giant Alibaba, Jack Ma, wasn't born successful. In countless speeches and interviews, he is only too happy to recount how he had a rough life before founding Alibaba, the largest retailer in the world. Throughout his life, Ma has had his fair share of rejection and even lived in poverty. Now, after years of perseverance, Jack Ma teaches a new generation what it takes to succeed.
Through all these challenges in life, he has risen to emerge as one of the most successful businessmen in the world. Based on his rich set of life experiences, Jack Ma teaches important lessons for everyone — especially parents and the younger generation — at the recently concluded 2018 World Economic Forum.
Mums and dads, here are some enriching lessons for you to teach perseverance to children and on how to be successful in life, based on Jack Ma's inspiring speech.
Lesson #1: Teach kids to learn from their mistakes
"In life, it's not how much we achieved, it's how much we've gone through the tough days and mistakes," Ma explained to a group of young leaders at the annual World Economic Forum in Davos, Switzerland.
"If you want to be successful, learn from the other people's mistakes, don't learn from the successful stories."
Ma recommends that youngsters should make themselves their own competition instead of setting their goals and aspirations based on other people's success stories.
"As a young boy — even today — I never thought I would be here," he said. "When I look back, every problem I met when I was a kid benefited me."
Lesson #2: It's okay to fail
There are many lessons of success for children to learn through failure. It's not about defeat —it's about getting up, dusting off the dirt, and being more determined than ever to achieve your goal.
This kind of positive behavior is all about cultivating "a growth mindset", as detailed by Stanford psychologist Carol Dweck in her book, Mindset: The New Psychology of Success. Through years of research, she learned that the brain is highly adaptable, and a simple change in mindset – one where children learn from failure, for example – can influence how successful they will be later on in life.
"I failed so many times, people probably know that I applied for so many jobs, over 30 jobs, all rejected, not even got a chance: 24 of us interviewed for a KFC job, 23 got accepted, I was the only guy rejected," Jack Ma explained during the forum.
Once, he applied for a "police job" with five other people and was the only one to be rejected. In another instance, he and his cousin applied for jobs as servers in a four-star hotel.
"We waited [in a] long queue for two hours," Ma said. Eventually, his cousin was accepted and he was once again rejected.
He said his mother could only shake her head at him, but through his perseverance he refused to feel discouraged because he knew "this is a training course for me."
"No matter how smart you are, you will encounter mistakes," Ma said.
"You learn from mistakes not because you will be able to avoid mistakes when these mistakes come, [when] these suffers come, you learn how to deal with it, how to face it."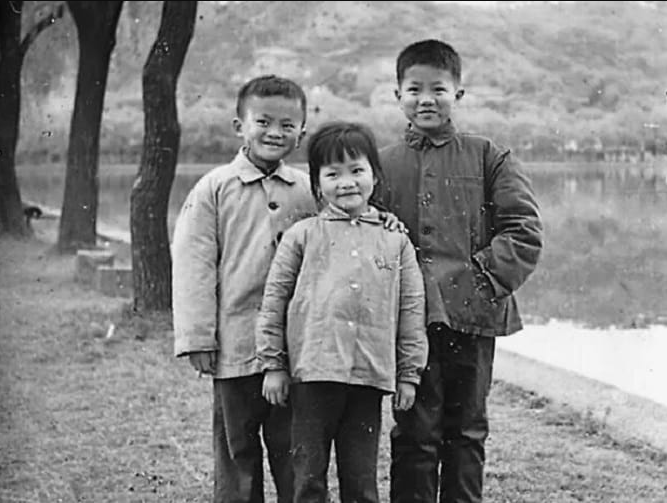 Lesson #3: The importance of love and empathy
As parents, we focus a lot (too much, sometimes) on nurturing our children's intelligence. What should we feed them so their brain can grow? How many enrichment classes should we send them to? And so we go on.
Of course, intelligence is important for kids. But Jack Ma reminds us not to forget another very important quality to nurture in kids for future success. That is empathy, the ability to put yourself in another's shoes and act positively for their benefit.
"To gain success a person will need high EQ; if you don't want to lose quickly you will need a high IQ, and if you want to be respected you need high LQ — the IQ of love," he explained.
Lesson #4: Perseverance
Persevering through life's injustices is tough. Many give up.
But others forge ahead and take these challenges head on. This quality, to persevere through hardship, is called grit. Jack Ma is one such person who has this quality, and his life story can indeed be used as a lesson in perseverance to teach our kids.
Ma also revealed that his favourite movie is Forrest Gump. He said that the movie taught him that life is indeed tough, but one should forge ahead despite life's difficulties.
He paraphrased Forrest Gump saying, "No one made money out of catching whales, people make money out of catching shrimp."

Lesson #5: Girls, have a sense of self-worth
Parents of little girls, know that you nurture future leaders of the world, scientists, astronauts, engineers, teachers etc. Teach your daughters that they can be whatever they want to be.
Empower them with the knowledge that they are strong, powerful and capable. Remind them to never doubt their capabilities.
Ma understands the value that women add to the world, especially to the workplace. He explained:
"If you want your company to be successful, if you want your company to operate with wisdom, with care, then women are the best."
"37% of senior management in Alibaba are women. Part of the 'secret sauce' of our success is because we have so many women colleagues."
So there you have it, mums and dads: genuine words of wisdom from one of the most successful people in the world. Through his life, we can all learn about perseverance, resilient and grit. We hope you are inspired, and that you will teach your children these lessons.
You can listen to Ma's speech in full here:

Connect with our team of experts
We provide advice and support for you on your parenthood journey.