Enjoy a healthy Christmas Season​

FESTIVE FUN: TIPS FOR HAVING A GREAT CHRISTMAS AND STAYING SAFE​​
It feels like 2020 has lasted a decade, and it might be hard to find the festive cheer when your Christmas probably looks a lot different to previous years, especially if you can't celebrate with your family. However, there are ways to keep it fun – and safe – and still make it a great celebration for you and your little ones. ​​
Always check the most recent MOH regulations and guidelines to make sure you are being responsible and are following the strict protocols such as social distancing and wearing masks, for the sake of your health and others.​​
Here are ways you can still make it special:​​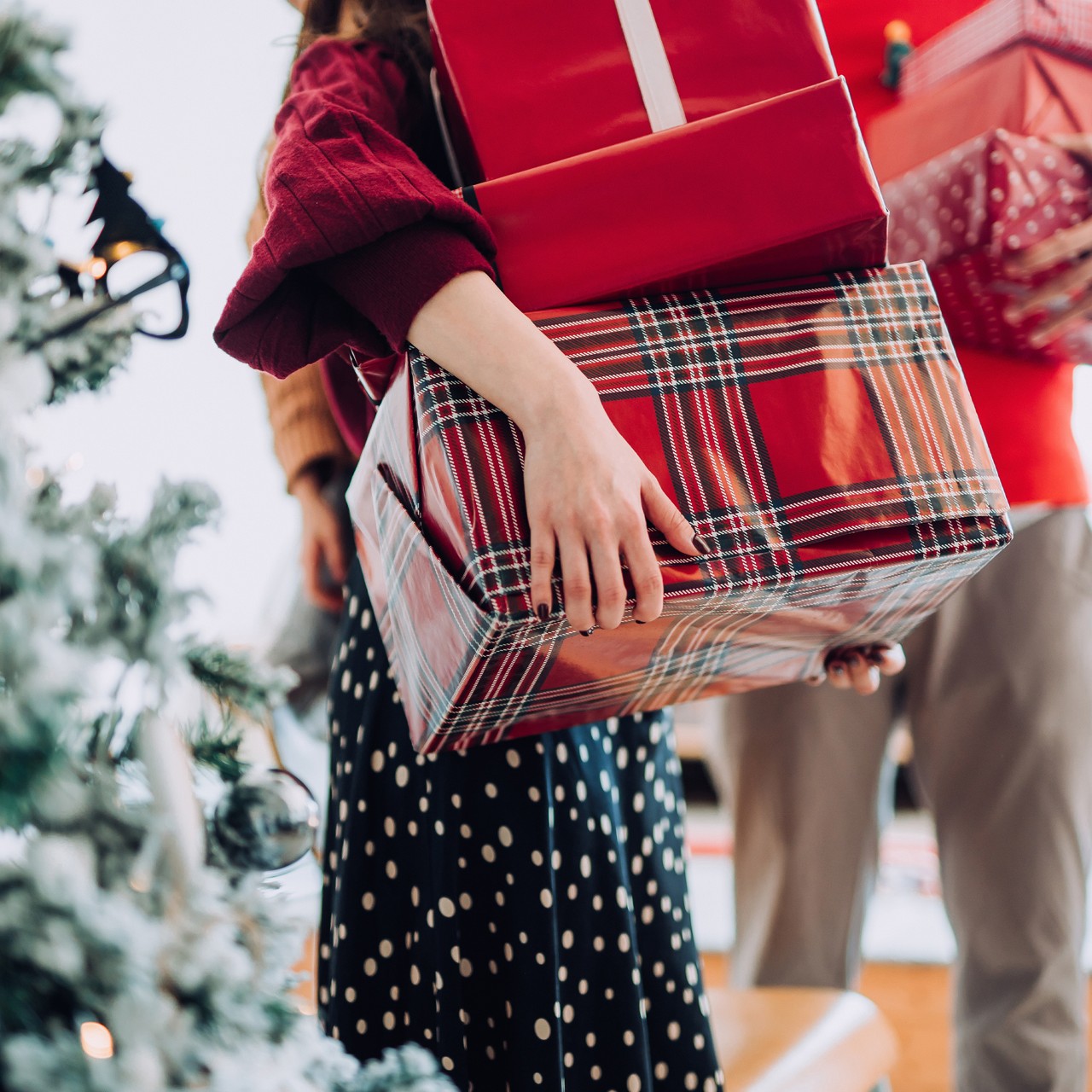 Order gifts and celebrate online​​
Avoid the crowds and the rush by doing all your online shopping from the comfort of your sofa. Throw in some decorations for your home too because even though you might not be having many guests round, it's still an occasion, and nothing gets one into the celebration mode quite like tinsel, baubles and wreaths.​​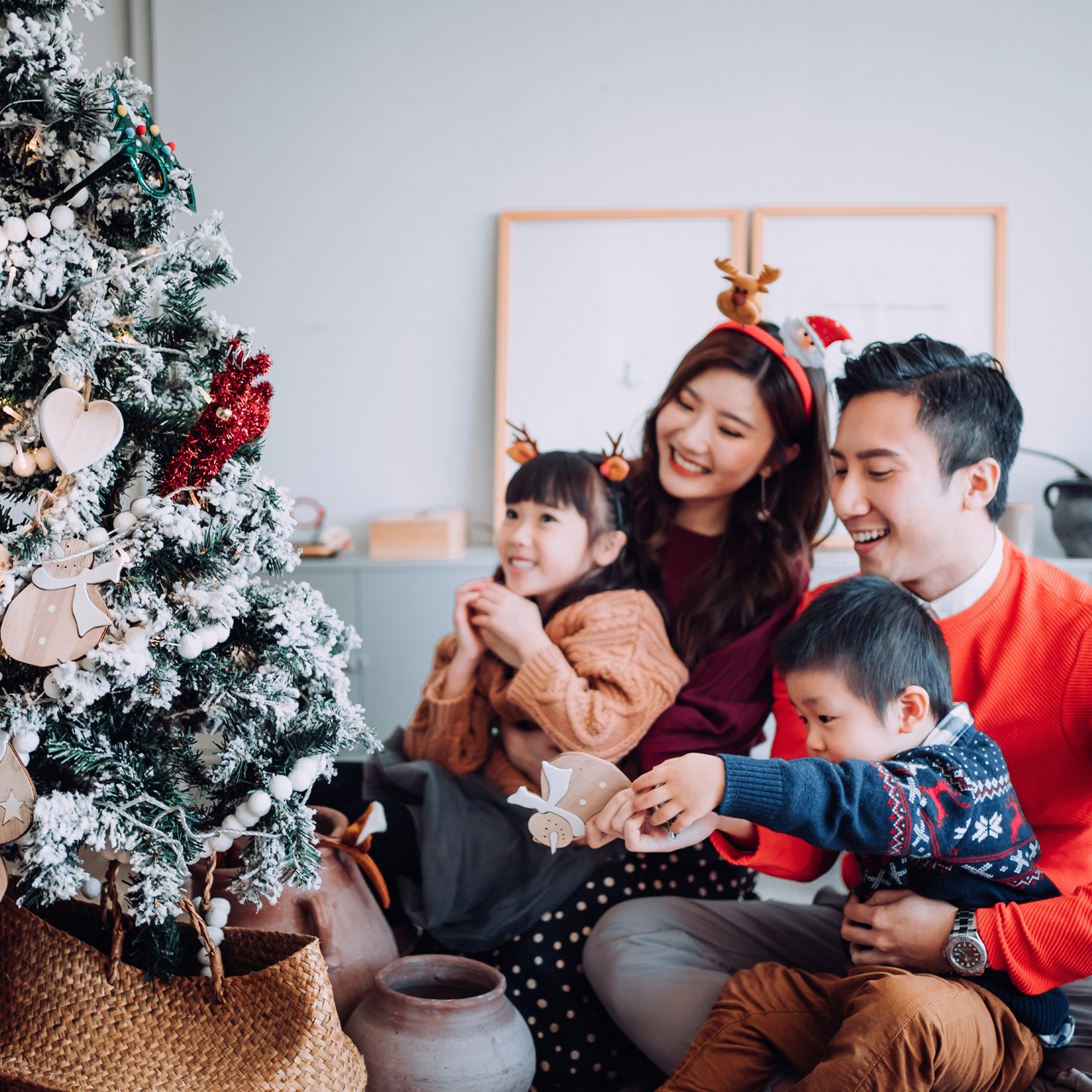 Create a list of "12 days of Christmas" new activities​​
If you have toddles, you can incorporate a lot of fun into the season with new activities that you might not have done with them before. Create a list of 12 things to do with your kids at home - it could be building a new puzzle, making a craft, doing some messy play, or singing new songs. This way, you and your kids would have something to look forward to, and by pre-planning, you won't be stumped with ideas just before Christmas.​​
If you do not have children, you can plan to do something relaxing for yourself or your partner – binge-watching series, doing an at-home spa treatment, reading a book, creating a journal for your future child, or even just to get some rest.​​
Set up virtual get-togethers​​
Just because you can't see all your friends and family in person doesn't mean that you can't engage with them. You can set up virtual get-togethers on Zoom, and catch up. You can also unwrap gifts together, bake a favourite recipe together, dress up (ugly Christmas sweaters are allowed this year) or do an online quiz together. There are plenty of ways to be social with your loved ones, and you can even send lovely online invitations for your Zoom gatherings.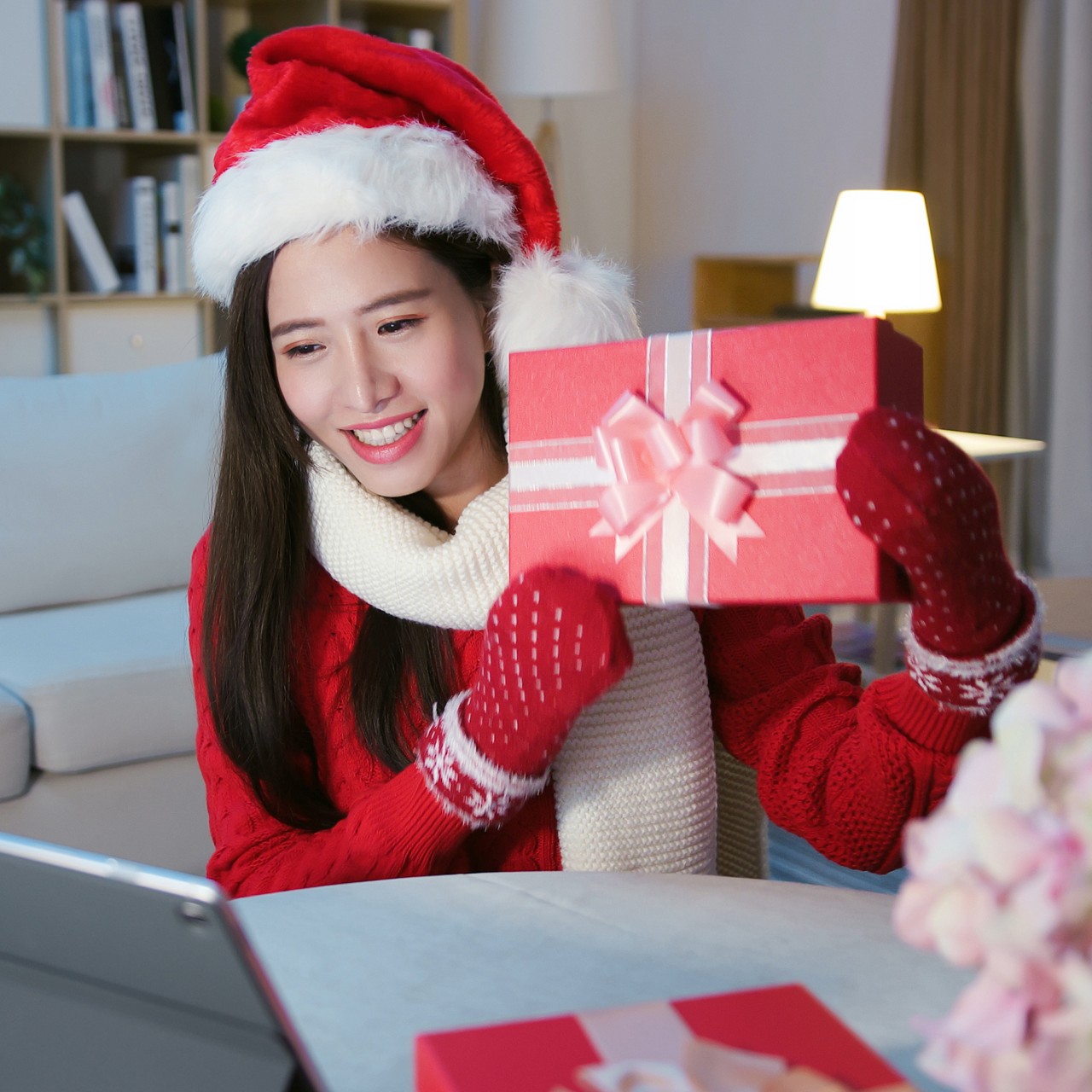 Look after yourself​
It's sometimes hard to look after yourself when you're taking care of others, but now more than ever, it's important to try keep healthy and rested, and nurture yourself as much as possible. According to WHO, eating a healthy diet is very important during the COVID-19 pandemic as what we eat and drink can help to prevent, fight and recover from infections. We know it is holiday time and time to kick back and relax, but try to still maintain a healthy diet and lifestyle – don't forget that sufficient exercise and sleep are also good for supporting your immunity.​​
Share the joy​
For many, Christmas is the season of giving, and while you might not be able to go out as often as you used to, you can still show some love. Get a meal delivered to someone, donate blood, help out at a soup kitchen, or pay for someone's groceries or parking.​​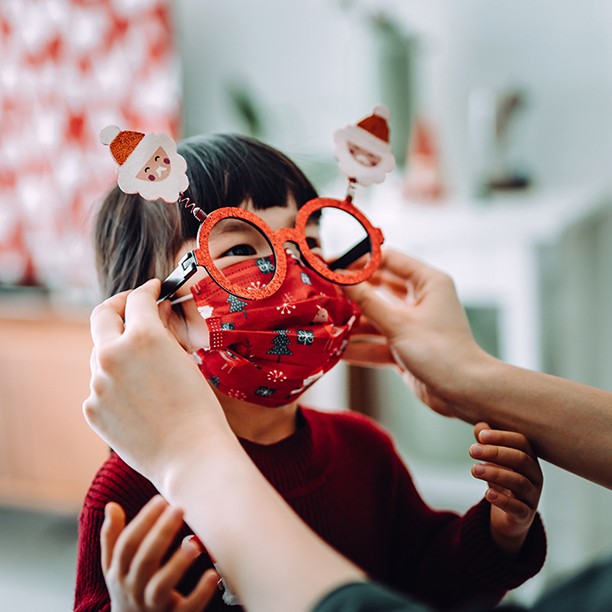 Make it easy for guests to social distance​​
If you are allowed to host people for Christmas, try to follow these guidelines before you celebrate and enjoy the holiday together. It's hard to put rules in place for friends and family, but let's try and keep each other safe. ​​
- Make it compulsory to wear masks​​
- Check that none of your guests have Covid symptoms such as fever, coughing, shortness of breath, headache, fatigue, sore throat, and new loss of taste or smell. ​​
- Have your guests to wash their hands when they arrive​​
- If you can, have your meal outdoors, or areas with good ventilation​
- Doing elbow bumps instead of hugs​​
- Arrange for distanced seating of 1 metre apart​
- Have sanitiser on the table for guests to frequently sanitise​​
- Limit contact with commonly touched surfaces or shared items, such as serving utensils​​
- Avoid buffet-type food or putting snacks in bowls​​
- Regularly clean and disinfect commonly touched surfaces where possible​​
- Clean and disinfect commonly touched surfaces and any shared items between use when feasible​​