C-section & Vaginal Delivery: What's the Difference?

C-SECTION & VAGINAL DELIVERY: WHAT'S THE DIFFERENCE?
Congratulations! You must be thrilled about your pregnancy and excited about this new chapter of motherhood. You might also be nervous about what you will go through on this journey and have many questions to ask. You may also be wondering, what's the difference between C-section and Vaginal Delivery? Which option should I go for?
VAGINAL DELIVERY
The mother's cervix starts to dilate. During the contractions, the foetus moves towards the vaginal opening, until the child is delivered. This can last up to 14 hours for first-time mums. Labour gets shorter for subsequent deliveries.
C- SECTION DELIVERY
An epidural or a spinal block is given to numb the lower half of your body. After anaesthesia, the doctor makes an incision in the abdomen and uterus, removes the foetus and the placenta, then stitches the incision back up. The procedure usually takes 45 to 60 minutes.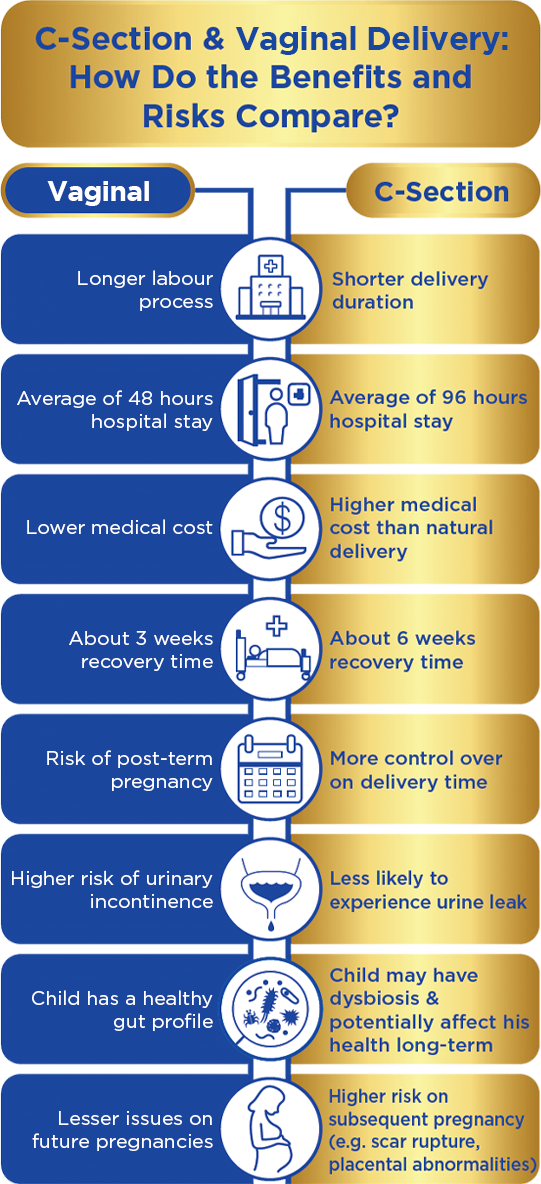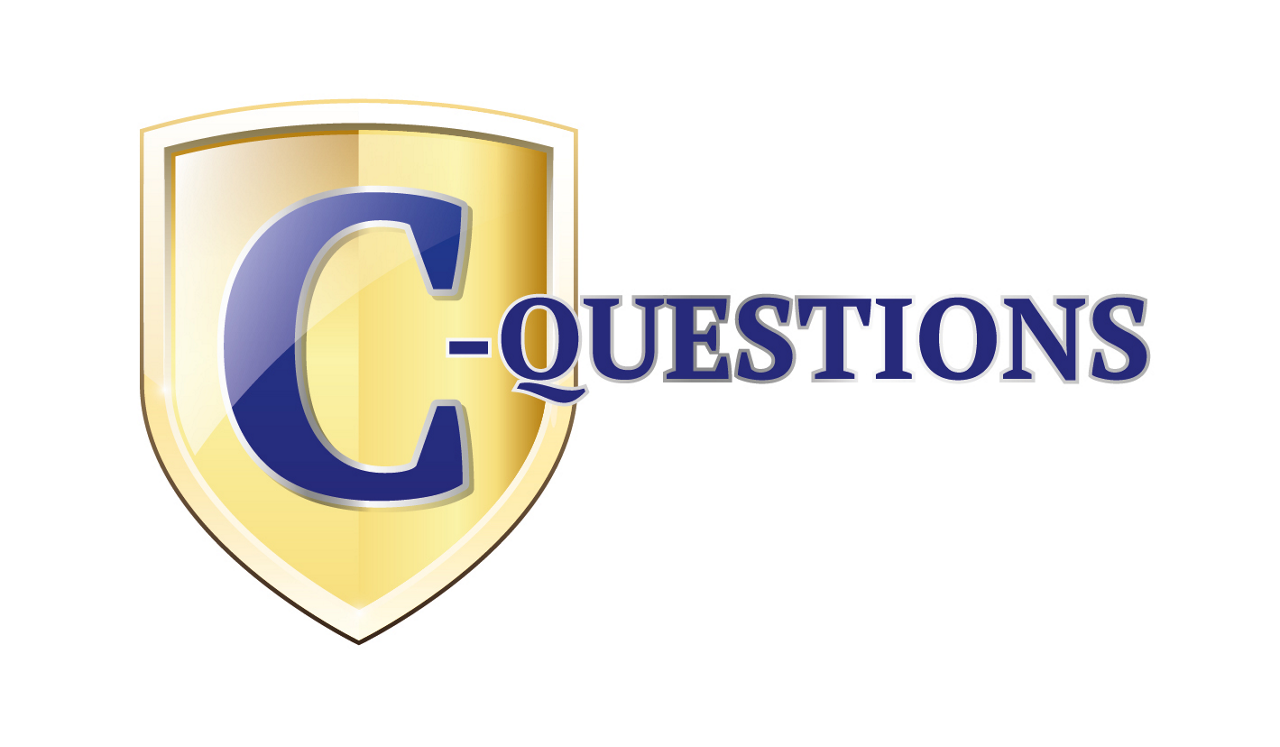 You may need to evaluate your options based on your body condition. Consult your doctors as they will be in a better position to assess your suitability.
Reference:
1. Keag OE, et al. PLoS Med 15(1): e1002494.
2. Sandall J, et al. Lancet. 2018 Oct 13;392(10155):1349-135
---
Join our AptaAdvantage Club today to enjoy educational content and pregnancy tips to support you on your pregnancy journey.
Kickstart your AptaAdvantage experience by signing up HERE.!
Aptamom Bar: Maternal Cereal Bar
Aptamom bar is a ready-to-eat, delicious cereal bar for pregnant mothers. It provides pregnant mothers a convenient way to obtain the essential nutrients and vitamins that are needed more of during pregnancy.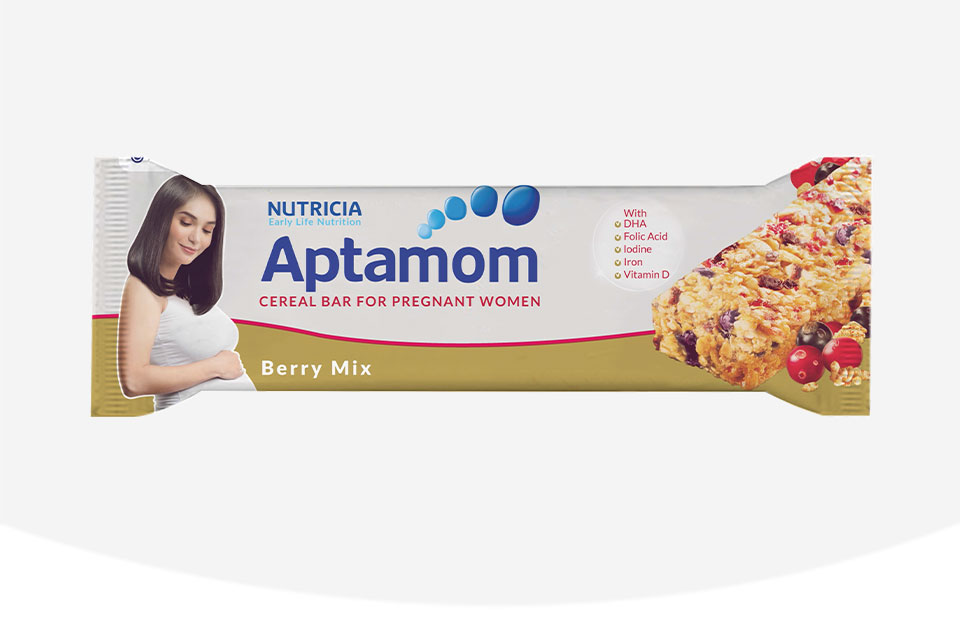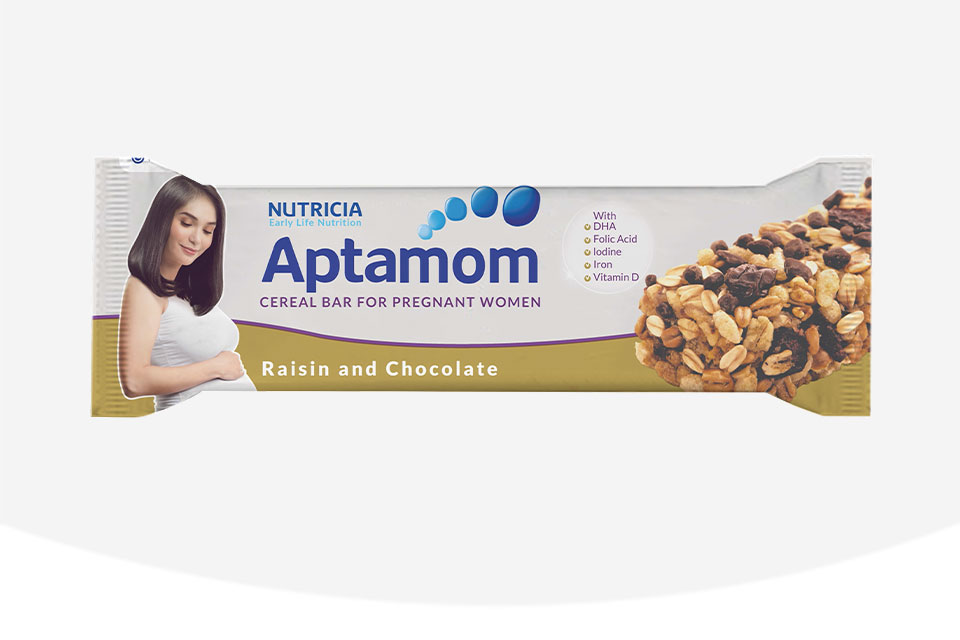 Aptamom Raisin and Chocolate
Connect with our team of experts
We provide advice and support for you on your parenthood journey.