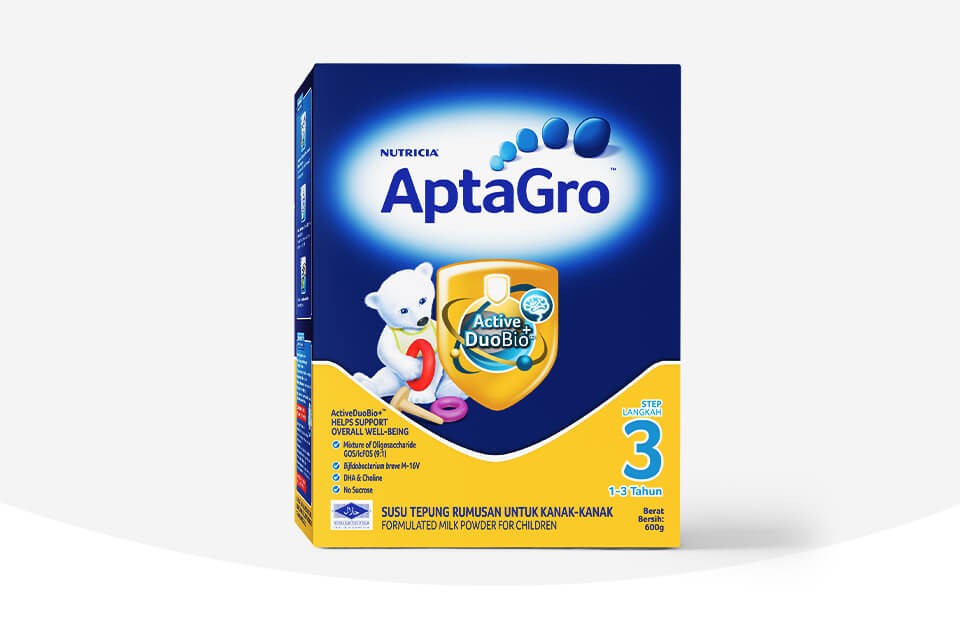 Based on 40 years of pioneering research, from The No 1 company* in formula milk for children in Europe**, AptaGro™ with ActiveDuoBio+™ contains:
1. An internationally patented combination of Prebiotics GOS/lcFOS (9:1) and
Probiotic B. breve M-16V to boost the army of good bacteria in children's
body.
2. High DHA1, helps meet international expert recommendation2
3. No sucrose
AptaGro™ also contains other important nutrients such as Vitamin A, C & D which contribute to the child's growth development.
Milk Preparation Guide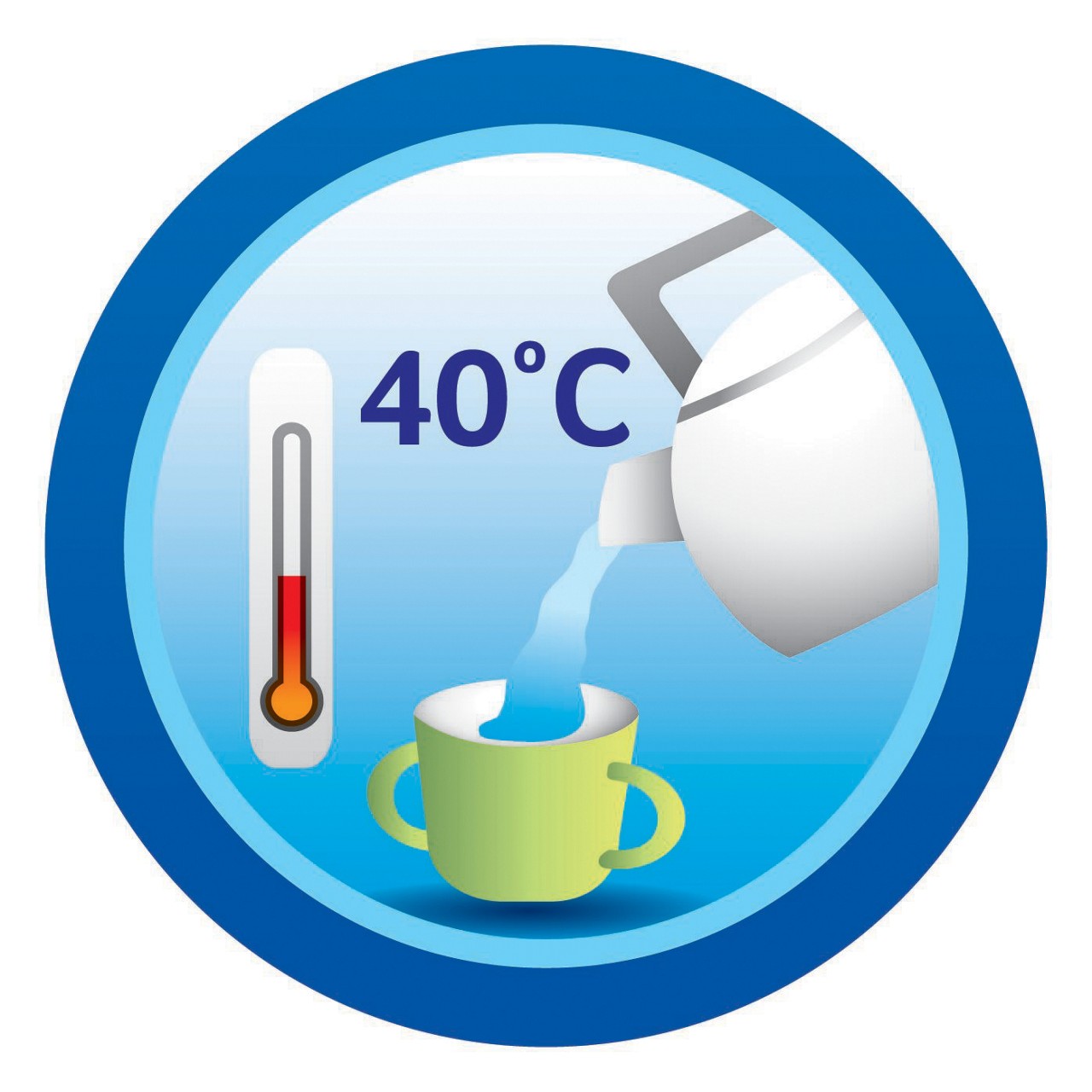 Step 1
For a single serve of 200ml, prepare 180ml of lukewarm water (40°C) as per feeding table.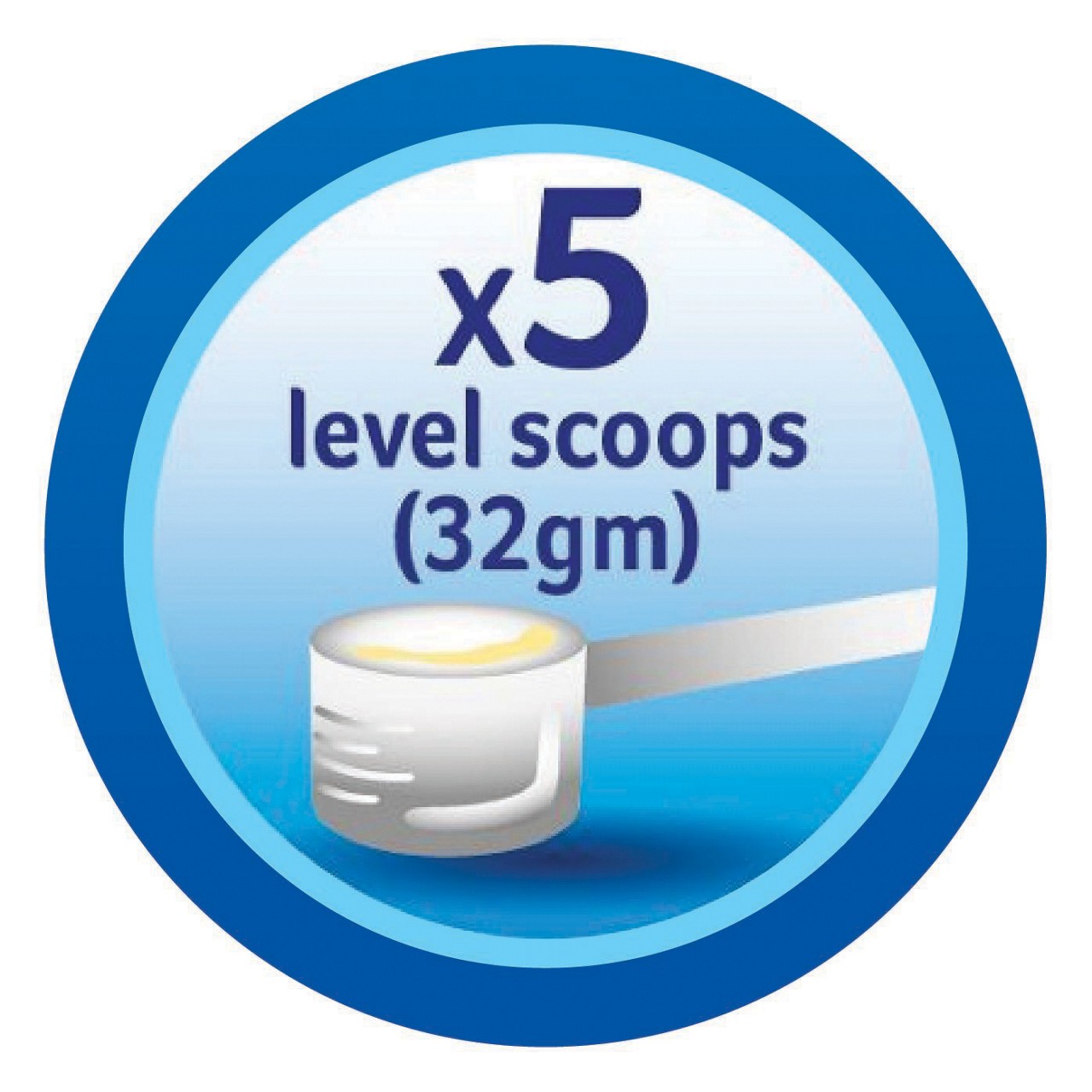 Step 2
Refer to feeding table, add 5 scoops (flat) of milk powder (for 180ml).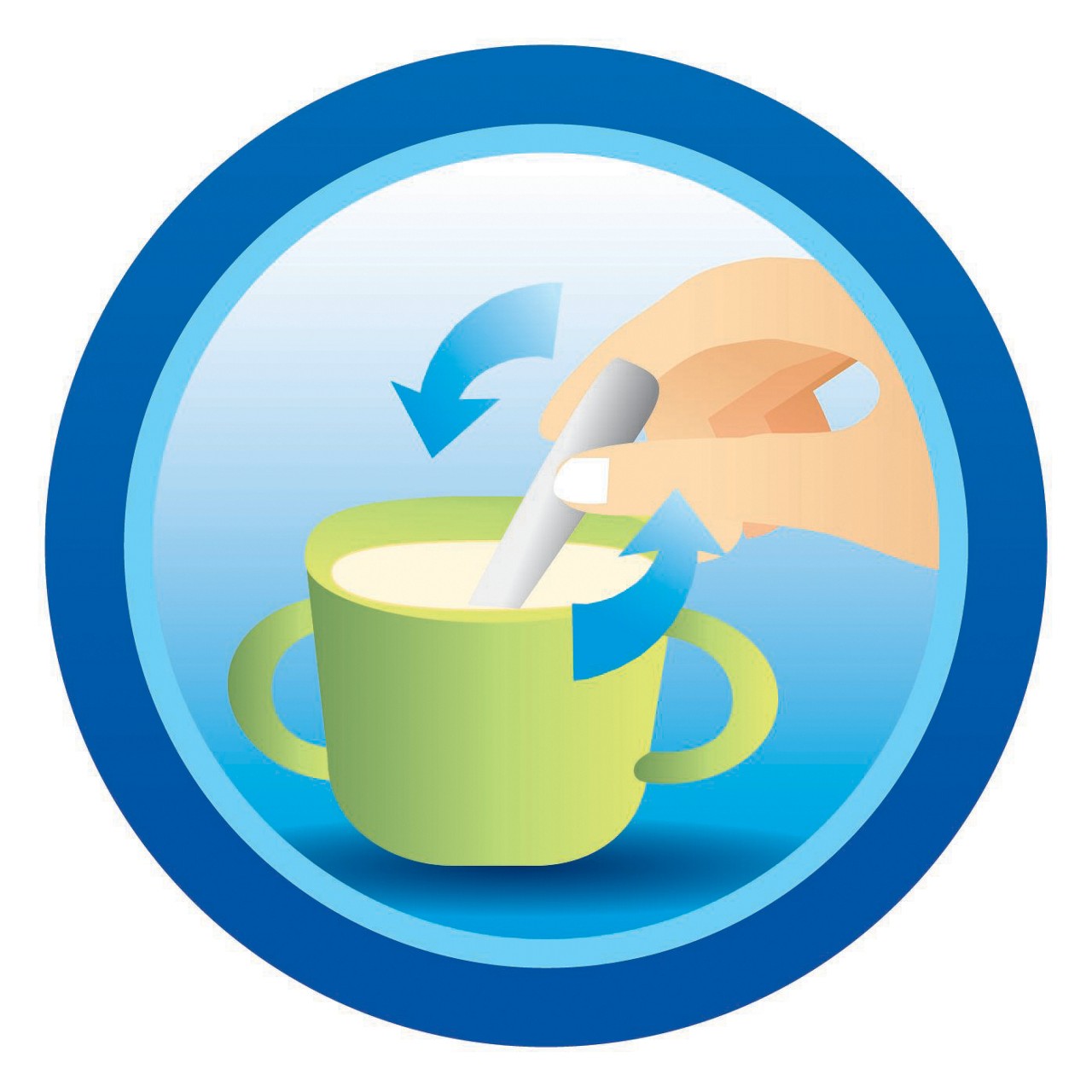 Step 3
Stir well until the milk powder dissolves.
Nutrition Information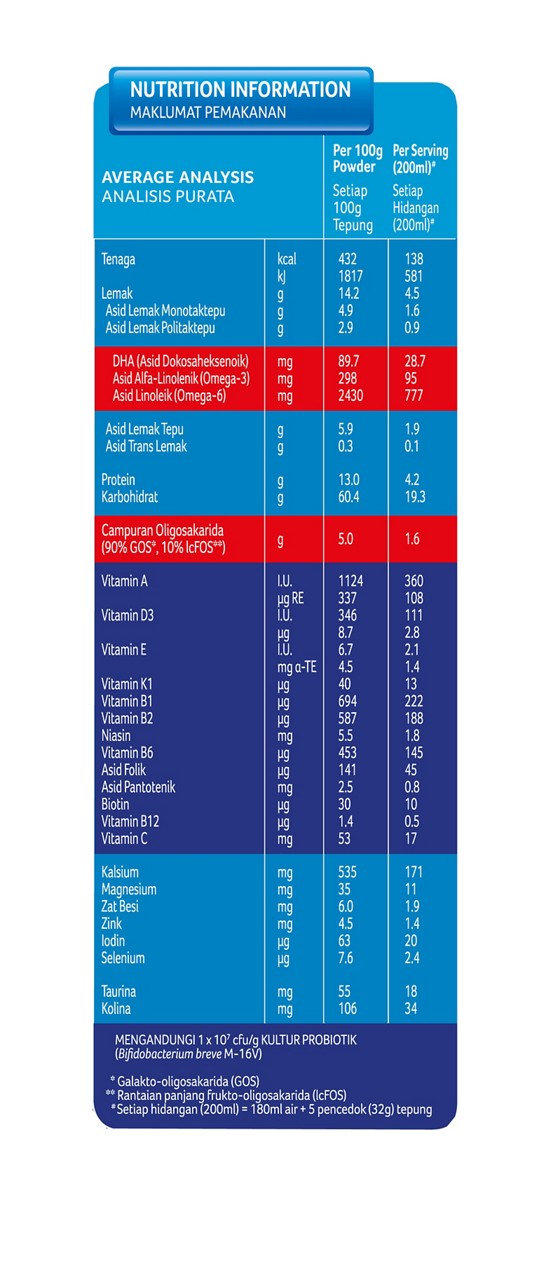 Sign up for AptaGro™ Step 3 sample today!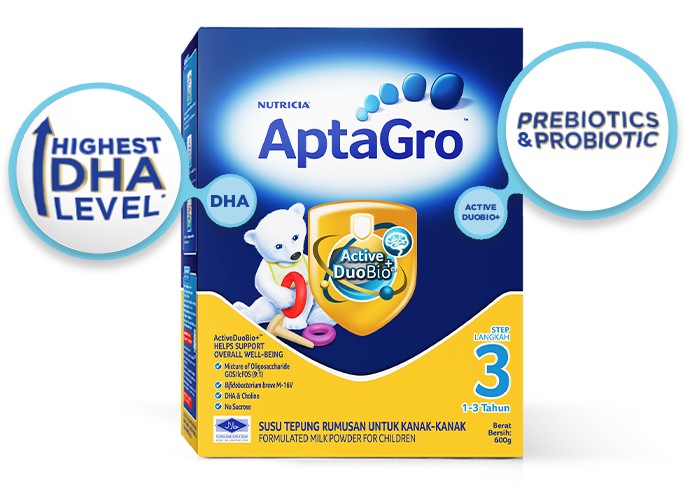 ¹ AptaGro consists of 89.7mg/100g DHA, the top 3 highest among all cow's milk based growing up milk brands in Malaysia as of July 2020.
² Food and Agriculture Organization of the United Nations (2010). Fats and fatty acids in human nutrition: Report of an expert consultation. FAO Food and Nutrition Paper 91. Rome.
3Connye N. Kuratko et al. 2013. Nutrients. 5(7): 2777-2810
*Danone Dumex is part of Danone Nutricia Early Life Nutrition.
**Danone Nutricia Early Life Nutrition calculation based in part on information reported by Nielsen through its Scan Track, MarketTrack and Retail Index Services for the Children nutrition milk formula for children aged between 12 and 36 months segment (client defined) in the Children nutrition milk formula category (client defined) for the 52-week period December 2017, for the total grocery channel in Belgium, Czech, Estonia, France, Hungary, Ireland, Italy, Latvia, Lithuania, Poland, Portugal, Romania, Slovak Republic, and Switzerland. (Copyright © 2017 The Nielsen Company.)
#Compared to key growing up milk brands as of Jan 2020.
^Parents should encourage their children to practice the 5 core pillars of resilience, be physically active and eat a varied and balanced diet to support a strong body defense in their children. For more tips, visit https://www.aptagro.com.my/raise-them-resilient/resilience.html